Hurricane SS188 OB ($26,714)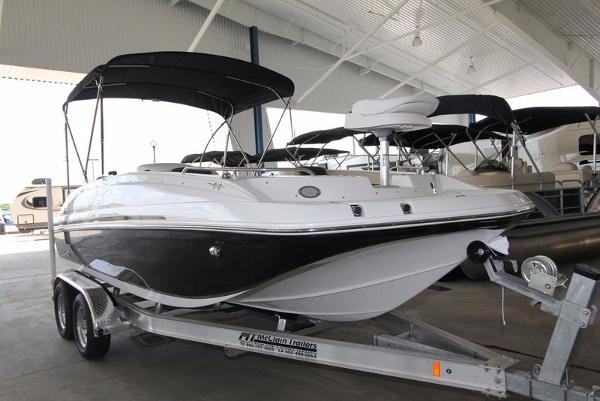 At 18' and 10" and with full wrap-around seating, it can accommodate around 10 people comfortably. It comes with two swim platforms (bow and stern) and a retractable boarding ladder.
The stereo has Bluetooth capabilities and there is even a live well if you want to go fishing.
Depending on why you want a boat, you might find it's extensive options list interesting as well: sink, canvas tops, various fishing packages, etc.
That being said, it's important to note that You may find the price a little different. This is why prices are often difficult to find online when you are searching for a specific boat in mind.
Between personal watercraft, secondhand yachts, and the boats on this list, you can find incredible boats in your budget.  You just need to know where to look and to keep your eyes peeled for a good deal.
Make a list of the amenities you want, as well as a list of prices:
What are you going to use your boat for? Which amenities do you need for those activities?
What is the highest price you will go (including all of the extra fees and taxes)?
How much do you have for annual fees? Insurance, slip or rack rental, etc.
What is your ideal (realistic) price for the boat itself (including engine and trailer)?
If you want to look into used boats out of here, make sure you set aside a little money for a marine specialist. This person can look at the boat to make sure it is sound and seaworthy. Not to worry, At Omega water marine, our specialists do all the necessary inspections to make sure you get just the best delivered to you even at the comfort of your home.
Often, just the peace of mind is worth the price.